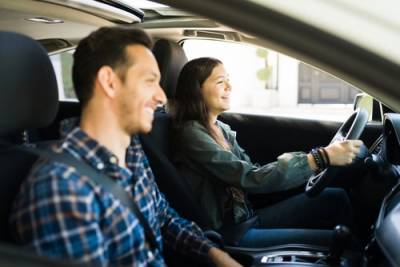 According to the National Safety Council, approximately half of all teenagers will experience an car accident before they graduate high school. Many of them will walk away from their accidents with little more than a few bumps and bruises. Others will suffer severe injuries and may even be killed. Thankfully, parents can minimize their child's risk by staying actively involved. It is important to take steps to keep your teen safe while on the road.
Continue Riding with Your Teen
Statistics indicate that teens who continue driving with their parents in the car are less likely to experience a crash than those who have little to no driving time with an adult after obtaining their license. There may be several reasons for this, such as a lower likelihood of engaging in risky behavior when a parent is present and more practice time with an experienced adult. Whatever the reason, the reduced risk makes spending time in the car together well worth the effort. As an added bonus, extra time with your teenager can strengthen your relationship as well.
Enforce Rules for Teens Driving on Their Own
Parents should also enforce strict driving rules for teens, and they should have clear consequences if the teen directly violates those rules. The National Highway Traffic Safety Administration specifically suggests that parents expressly talk to their teen drivers about the dangers of speeding, alcohol use, cell phones while driving, extra passengers, and a strict adherence to seatbelts. If you decide to place limitations, the consequences are completely up to you, of course, but you should be sure that they highly discourage risky behavior behind the wheel.
...