Expunction / Non-Disclosures
Denton Expungement Attorney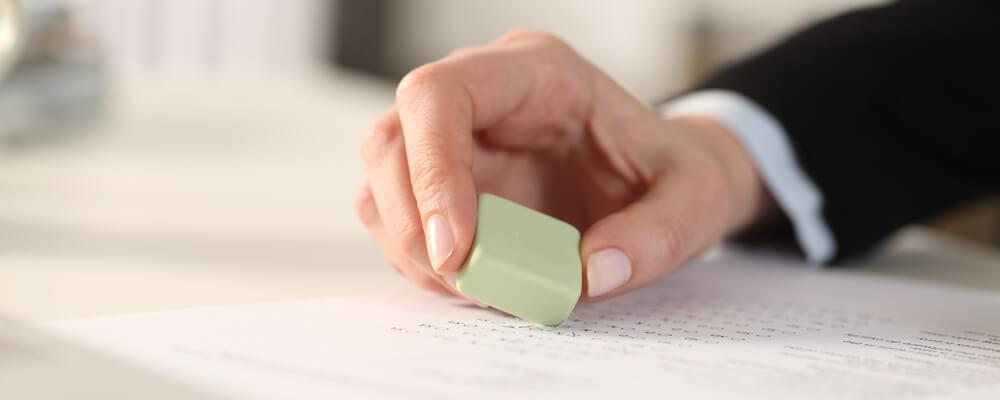 Denton County Criminal Defense Lawyers for Non-Disclosure and Clearing Your Criminal Record
Your criminal record or arrest record could limit the opportunities you will have in life, even if you were never convicted. Long after any sentence that was judicially imposed has ended, you could still be struggling to get your life back. The collateral consequences can include the loss of career or educational opportunities you are otherwise well-qualified for, social ostracization, and even difficulty finding housing. In Texas, there are two ways to limit or stop the lasting effects of a criminal record: expunction and non-disclosure.
If you qualify for either, Marsala Law Group wants to help you take advantage of this opportunity to clear your record. Expunction and non-disclosure can both give you a second chance to live your life free of a criminal record. Whether expunction or non-disclosure is the appropriate path to a second chance for you, our attorneys are skilled at guiding eligible clients through the process. We want you to move on with your life without the burden of a criminal record.
Expunction Attorneys in Cooke County
In Texas, there are two types of cases that could be expunged. The first type of case includes those involving a Class C misdemeanor that was resolved through deferred adjudication. There is a waiting period of only 180 days before these minor crimes are eligible to be expunged.
The other situation in which you could be eligible to have your record expunged is if you were never convicted of a crime. Those who were arrested but never charged, had their charges dismissed, or were acquitted or pardoned may be able to have their record expunged. This only seems fair - if you were not convicted or did not plead guilty, an accusation should not stay on your record and continue affecting your life permanently.
Marsala Law Group is happy to help those who made a single, minor mistake and those who were forced to fend off a baseless accusation clear their names and records.
Denton County Lawyers for Non-Disclosure
Sealing a criminal record provides largely the same type of protection as an expunction, with a few limited caveats. After a non-disclosure is ordered, members of the public - including prospective employers and landlords - will not be able to see the sealed offense. Only law enforcement and government agencies will still be able to locate your record.
A few first-offense misdemeanors resulting in deferred adjudication are automatically sealed. For other crimes - even some felonies - our attorneys can help you apply for non-disclosure. There are a few offenses that are not eligible, including most sex crimes, murder, and violent crimes against vulnerable victims. Also, bond violations related to certain offenses such as domestic violence or assault cannot be sealed. However, if you are a veteran and have completed a veterans' reemployment program, you may be allowed special exceptions, and our firm would be proud to help you get your second chance through non-disclosure.
Based on our many years of experience handling criminal cases, we are firm believers that a single charge - for which there is often an explanation - should not keep you from enjoying the full range of opportunities you would have in life without the charge. We want those who have wound up in the criminal justice system to successfully return to their lives rather than facing lifelong consequences.
Call a Denton Expunction and Non-Disclosure Lawyer
If you think you might be eligible for expunction or non-disclosure, or if you have more questions about your eligibility, reach out to us. Marsala Law Group is skilled at presenting strong arguments in favor of expunging or sealing a client's record. Contact us online or call 940-382-1976 for a free consultation.