Marsala Law Group
Lifelong Hobby Scholarship
Marsala Law Group provides honest, aggressive, and efficient legal representation to clients facing criminal charges in Denton, Texas and surrounding areas.
Applications Are Currently Open
for the Spring 2024 Semester

Each semester, our criminal defense firm offers college students the opportunity to be awarded $1,000 through the Marsala Law Group Lifelong Hobby Scholarship. Attorney Dominick Marsala understands how difficult it can be to pursue personal interests outside of school and work, and he believes it is incredibly valuable to maintain such hobbies throughout your life, despite challenging transitions and busy schedules. Through the Marsala Law Group Lifelong Hobby Scholarship, our firm works to provide students with financial assistance to help them pursue their goals and passions.
The deadline to apply for the Spring 2024 scholarship is
February 26, 2024
Go To Application
Who Is Eligible?

All applicants must meet each of the following requirements:
Student has a minimum grade point average of 3.0
Student is enrolled an accredited college or university for the Spring 2024 semester
Student is enrolled in an undergraduate or graduate program
Student is a permanent resident or citizen of the United States

What Are the
Application Requirements?
To be considered for the Marsala Law Group Lifelong Hobby Scholarship, students must submit a video of 3 minutes or less answering the following prompt:
VIDEO PROMPT
Making time for hobbies can greatly benefit a person and ensure that they are focused on what is important to them. What would you consider to be your lifelong hobby?
How have you maintained this hobby throughout your life, and how do you plan to continue to make time for it while also pursuing a higher education, working, and/or focusing on other priorities? How has this hobby helped you to excel in other areas of your life?
Additionally, applications must include the student's contact information, proof of enrollment, and proof of GPA.
How Are Applications Evaluated?

For the Marsala Law Group Lifelong Hobby Scholarship, we will judge each application and select one recipient every semester based on these criteria:
Student meets all requirements
Video is creative, original, and of high quality
Video answers prompt clearly and effectively
Highlighting The Winners Of Our Marsala Law Group Scholarship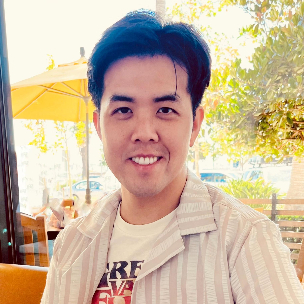 Fall 2023 Winner: Hanfrey Deng
Marsala Law Group is proud to announce Hanfrey Deng as the Lifelong Hobby Scholarship recipient. Hanfrey currently attends USC, Herman Ostrow School of Dentistry. It is an honor to help Hanfrey focus on becoming a dentist and continue to pursue his passion for guitar and music.
Contact Our
Scholarship Team

If you have any questions about our scholarship or how to apply, please contact our team via email at scholarship@marsalalawgroup.com
We look forward to reviewing your application!
Scholarship Application Form