Denton First-Offense DWI Lawyer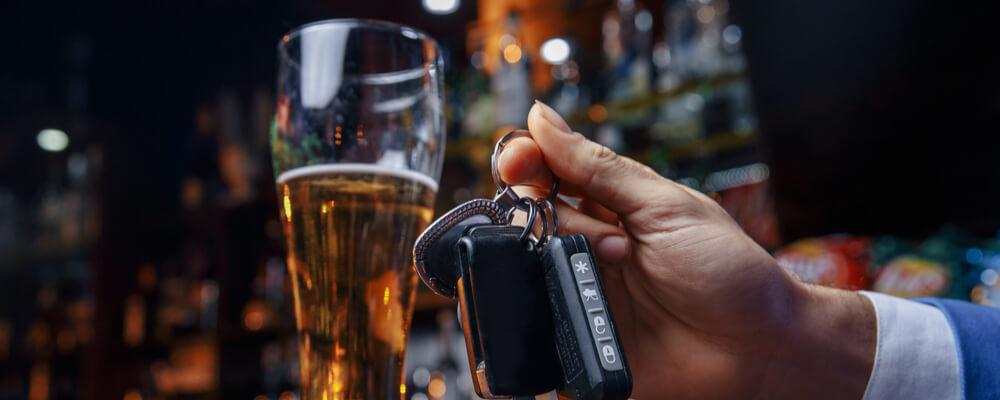 Denton County Criminal Defense Lawyers for First-Time DWI Charges
Texas deals with DWI offenses harshly. In recent years, there has been an enormous social push to take intoxicated driving more seriously, and states like ours have responded in a big way. Should you be convicted, there is a very real risk that you will be sent to jail for up to 180 days, even if this is your first offense. Even after your sentence is over, the repercussions are not. A DWI could cost you career opportunities or even stand between you and an educational goal. Beyond that, many defendants face far-reaching social ramifications in their communities.
Marsala Law Group takes DWI defense seriously. Our criminal defense attorneys are well-versed in the techniques police officers use during drunk driving arrests and the tactics the prosecutor assigned to your case is likely to use to secure a guilty verdict. We are highly skilled at countering these tactics and using a variety of legal strategies to build powerful, convincing defenses in first DWI cases. Keeping your record clean if at all possible is our goal.
Penalties for a First-Offense DWI in Texas
Should you be convicted, the legal punishment you may face could be quite severe. A first DWI is generally charged as a Class B misdemeanor, assuming there were no aggravating circumstances and your blood alcohol content (BAC) was less than 0.15 percent. If convicted, the penalties you may face include:
Jail time - Between three and 180 days
License suspension - Up to two years, and you may have to install an ignition interlock device
Fines - Up to $3,000
Substance abuse program - An alcohol education class or even mandated rehab
Supervision - Probation, including random drug and alcohol testing and community service
If your BAC was 0.15 or higher, you will likely be charged with a Class A misdemeanor. An offense of that level carries up to a year in jail. Repeat DWIs can result in much harsher penalties.
Denton County Lawyers Building Strong Defenses to DWI
A DWI case is rarely airtight, even if you failed a chemical test or field sobriety test. These methods of determining intoxication are not perfect - nor are the police officers who administer them. One defense strategy we at Marsala Law Group often use is challenging the results of these tests. We begin each case with a careful and thorough review of the facts in an effort to find a possible defense based on a sobriety testing error.
In other cases, the best defense may lie in what happened before you were even pulled over. If there was no constitutionally valid reason for a police officer to stop you, or no probable cause to arrest you, or your rights were violated, the state's case against you could fall apart. The lawyers at Marsala Law Group are highly skilled at finding the legal defense that can be most effective in your case.
Felony First DWI Defense in Cooke County
There are certain circumstances in which even a first-offense DWI could be charged as a felony. These circumstances include carrying a child passenger and causing an accident that injures or kills another person. The latter two offenses are called Intoxication Assault and Intoxication Manslaughter.
A felony DWI-related charge is a very serious matter that can lead to years or even decades in prison, depending on the circumstances. If this is the situation you are in, finding an aggressive legal defense is extremely important. We are highly committed to every defense, no matter the circumstances.
Call a Denton DWI Defense Lawyer
Marsala Law Group can offer you high-quality legal defense when you are facing a DWI. You can contact us online or call us at 940-382-1976 to begin with a free consultation. We represent clients in Denton, Tarrant, Clay, and Cooke Counties.