Denton Drug Crimes Attorney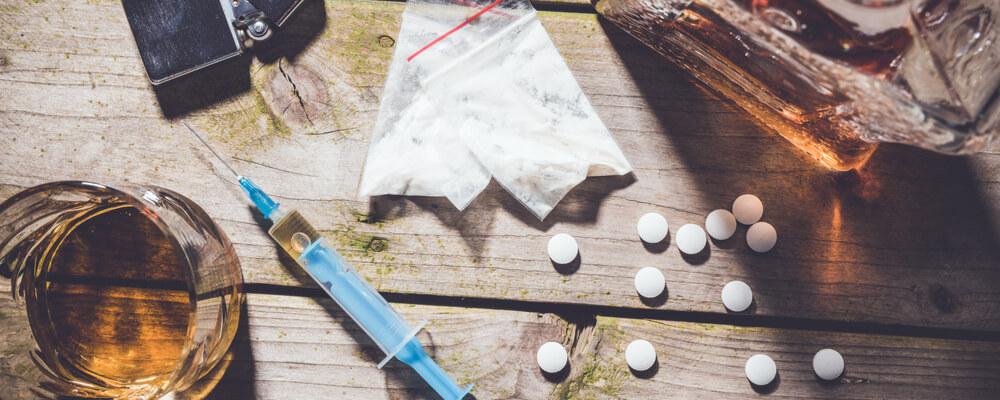 Denton County Drug Crimes Lawyer Serving Denton
Both state and federal governments consider drug crimes to be serious offenses. As such, the prosecutor in charge of the case will expend the necessary resources to attempt to obtain a conviction. Whether the crime is charged as a state or federal offense, the conviction penalties can be steep, and they may alter the course of your life for years.
Because defending yourself against a drug crime accusation requires going up against a formidable opponent and navigating the complex legal system, you need skilled defense on your side throughout your case. A criminal defense attorney can help you understand the process, the potential penalties, and your legal options, all while seeking an optimal result for you.
At Marsala Law Group, our Denton drug crimes lawyers have over 20 years of combined experience, and we have handled thousands of cases. We fight aggressively in even the most complex matters, and we have a track record of positive case results. If you've been charged with a state or federal controlled substances offense, you can be confident that we will handle your matter effectively.
Our team understands the impacts of a criminal charge and conviction, which is why we will deliver personalized attention from the beginning of your case until its conclusion. When you turn to us, we will focus 100% on your matter and maintain open communication. If you have a question or concern at any time, you can trust that we will provide an honest and realistic answer.
Our Denton drug crime lawyers are here to fight toward a favorable outcome on your behalf. Contact us at 940-382-1976 today.
What Is a Controlled Substance in Texas?
Controlled substances are those that are regulated by state or federal governments. They may include illegal drugs, such as cocaine, as well as prescription medications, such as Ritalin. A person can be charged with a drug crime involving a prescription medication if they don't have a valid prescription for it.
The Texas government, as well as the federal government, categorize drugs into 5 schedules: I, II, III, IV, and V. When determining penalties for drug crimes convictions, Texas splits controlled substances into Penalty Groups: 1, 1-A, 2, 2-A, 3, and 4.
Various factors determine what schedule a controlled substance will be classified into. These include, among other things, the drug's:
Potential for abuse
Medical use
Potential risk to public health
Physical or psychological dependency
Are Drug Crimes Misdemeanors or Felonies in Texas?
Under both state and federal laws, various types of conduct can be considered drug crimes. For instance, possession of a controlled substance is illegal, as is the manufacture or distribution of a drug. These offenses can be charged as either misdemeanors or felonies. The level depends on several factors, such as the drug involved, the amount of the substance, and the specifics of the circumstances.
For example, under Texas law, it's a Class A misdemeanor to possess less than 28 grams of a Penalty Group 3 drug. However, it's a second-degree felony to have between 200 and 400 grams of that same substance. A person convicted of a Class A misdemeanor can face up to 1 year in jail and/or a fine of up to $4,000. In contrast, a second-degree felony is punishable by up to 20 years in prison and/or a $10,000 fine.
Looking at federal laws, possessing a Schedule V drug is a misdemeanor punishable by up to 1 year in prison and/or a fine of up to $100,000. However, if someone has 1 kilogram or more of heroin, they may be charged with a felony and be imprisoned for up to life and/or fined up to $10,000,000.
Types of Drug Crimes Cases We Handle
At Marsala Law Group, our Denton drug crimes attorneys know what it takes to fight charges.
We handle various drug crimes cases, including:
If you're facing allegations, schedule a free consultation to discuss your circumstances.
Contact a Denton County Drug Crimes Defense Lawyer
Being charged with a drug crime can be frightening and stressful. We recognize this, which is why we make ourselves personally available to the people we serve. We also truly care about the outcome of your case, and we provide sincere advocacy throughout.
To set up a free consultation and learn more about how we can help, call Denton drug crime lawyers at 940-382-1976 or contact us online.