Denton Prostitution Attorney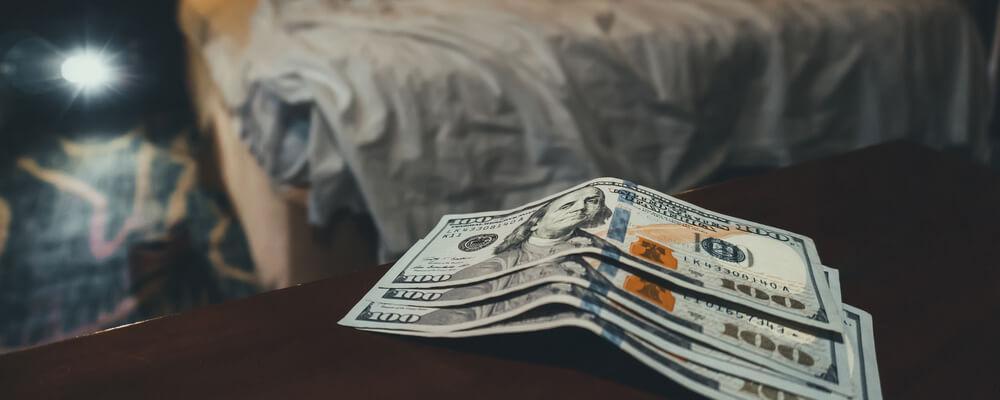 Denton County Attorneys for Help With Prostitution Charges
A conviction for prostitution - which is considered a sex crime - carries a significant stigma that can follow you for the rest of your life. There are stereotypes associated with this crime. Many people still picture drug-addicted women walking the streets in skimpy outfits and living in questionable motels and answering to a pimp. In modern times, this stereotype is largely untrue. A significant amount of sex work has moved online, with independent prostitutes booking their own appointments and screening potential clients. Yet, if you are convicted of prostitution, you may not be able to escape this stereotype.
Marsala Law Group understands the difficulties of moving forward in life after a prostitution charge, and we will do everything in our power to help you avoid this conviction. Prostitution is quite often a crime of desperation in an economy that is notoriously difficult for young people. Unfortunately, having a criminal record can close off opportunities for economic advancement, as many schools and employers are reluctant to accept a candidate with this crime on their record.
Attorneys for Common Types of Prostitution Allegations in Flower Mound
You do not need to be "caught in the act" to be arrested for prostitution in Texas. Merely offering to engage in a sexual act in exchange for some type of compensation can quickly lead to an arrest. However, "offers" can easily be misinterpreted by law enforcement officers, and the definition of prostitution can be interpreted quite loosely. Legal sex workers often find themselves accused of prostitution while attempting to carry out a lawful activity.
Dancers employed in strip clubs are frequent targets for sting operations and investigation by undercover police officers. A dancer may intend to offer a legally-compliant private dance, only to have her words misinterpreted as an offer for illegal sexual activity. Some dancers have even been arrested for prostitution after being sexually assaulted at work. These dancers often lose their only source of income as a result of these accusations.
Young people who maintain a "sugar" relationship may also find themselves wrongfully accused of prostitution. These relationships are typically between a young adult and an older adult with more financial resources. Such relationships involve companionship not limited to sexual activity. Gifts, including financial gifts, are often given. However, "sugar" relationships rarely represent a direct exchange of money for sexual services.
Marsala Law Group is committed to clearing up misleading accusations of prostitution in court. Our attorneys are skilled at proving the difference between lawful sex work or consensual relationships and the crime of prostitution.
Prostitution Penalties in Texas
In Texas, prostitution is a Class B misdemeanor. Those convicted could be sentenced to a jail term of up to 180 days and a fine of up to $2,000. These penalties can interrupt your life and result in significant hardship. Even for a first offense, you could face felony charges and a prison sentence between two and 20 years if the potential client was under the age of 18.
However, if you are facing a second or third prostitution charge, you are likely facing a Class A misdemeanor. A Class A misdemeanor is punishable by up to a year in the county jail and a fine of up to $4,000.
A fourth or subsequent charge can be treated as a state jail felony. The penalty is between six months and two years in a state jail and a fine of up to $10,000. If this is the charge you are facing, our primary goal will be to protect you from becoming a felon.
Call a Texas Prostitution Lawyer
If you are facing prostitution charges in Cooke County or the surrounding areas, Marsala Law Group may be able to help you reduce or eliminate your charges. We will start by carefully investigating the circumstances of your arrest. Call us at 940-382-1976 or contact us online to arrange a free and confidential consultation.