Denton Restraining Order Attorney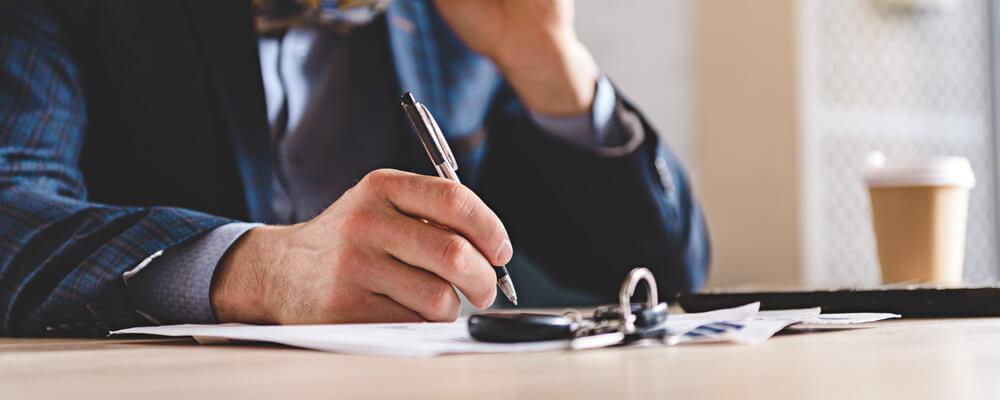 What to Do When Someone Files a Denton County Protective Order
If someone has accused you of any kind of violence or harassment in Denton, they may seek to have a restraining order issued against you. Also referred to as protective orders, these legal documents set out terms that you must follow. Failure to abide by the conditions can result in your being charged with a criminal offense in addition to the underlying crime you've been accused of. Because a restraining order can be in effect for years, having one in your name could mean that you must suffer limitations that impact various aspects of your life.
If a restraining order is being sought in your name, or if one has already been issued, consult with our Denton restraining order attorneys at Marsala Law Group about your case. To challenge the order or to seek to have it discontinued, you must attend hearings and present your assertions in court. Our team can help collect evidence and develop a compelling argument on your behalf. We'll also help prepare for your court proceedings, allowing you to deliver your case effectively.
We are experienced in helping people facing restraining orders, and we will work to protect your lifestyle and freedom. Schedule a free consultation by calling us at 940-382-1976 or contacting us online today.
When Are Restraining Orders Issued?
Several situations exist in which a person may seek a protective order against another person.
These include the following types of cases:
Sexual abuse
Indecent assault
Stalking
Trafficking
A judge can issue a restraining order before the criminal trial for the alleged offense is concluded. The troubling thing about this is it means a person can be subject to various restrictions even though they are considered innocent of a crime – in the U.S., people are presumed innocent unless the government can prove otherwise beyond a reasonable doubt.
Additionally, a restraining order can be used as a tactic for one person to get the upper hand in a dispute. The alleged victim might make false accusations to convince a judge that the order is necessary. Once it's issued, the person can carry out whatever they wish to accomplish without worrying about the other person getting in the way. Although the justice system looks down on this tactic, it does not stop it from happening.
If someone has made allegations against you to obtain a protective order, speak with our Denton restraining order lawyers. We'll discuss your legal options and help fight back against the accusations to prevent an order from being issued.
What Are Ex Parte and Permanent Restraining Orders?
In some cases of alleged violence or harassment, a judge may issue an ex parte protective order. This means that the victim has presented evidence convincing the judge that they are in danger of harm, and an order is needed to stop it from happening.
An ex parte order is issued without the judge hearing the other person's claim. Thus, they may be restrained from certain things before they've had a chance to present their side of the story.
An ex parte order is temporary and may be in place for up to 20 days.
Before a permanent order is issued, a hearing will be held. During this proceeding, both the petitioner (the alleged victim) and the respondent (the alleged actor) have the right to present their cases in front of a judge. If the judge decides in the petitioner's favor, the order will be issued, and the respondent must follow certain conditions.
Such terms may include orders to:
Stay away from the alleged victim's home, work, or school
Not harm or harass the alleged victim
Refrain from contacting the alleged victim in any way
Vacate a home shared with the alleged victim
Pay child support or spousal support
Surrender firearms
In most cases, permanent restraining orders are valid for up to 2 years. However, they may be in effect for longer.
Legal Representation from Our Denton County Restraining Order Defense Attorneys
If you're challenging a restraining order in Denton, our lawyers are ready to help. At Marsala Law Group, we understand the complexities of this process, and we will effectively guide you through each step.
For sound legal counsel, call our Denton restraining order attorneys at 940-382-1976 or contact us online and set up a free consultation today.