The Lasting Consequences of a DWI Conviction in Texas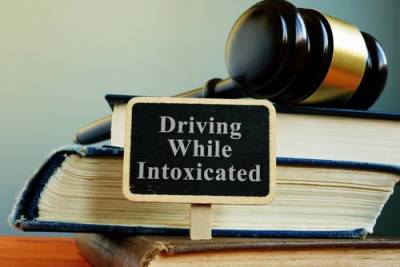 Being convicted of a DWI offense in Texas sets off a years-long chain reaction of additional penalties that can negatively impact your finances, career, and overall quality of life long after the conviction itself. Beyond potential jail time and immediate criminal consequences, a Texas DWI conviction initiates a sequence of burdensome costs, barriers, and suspensions that penalize you well into the future. A Texas lawyer can help you with your DWI conviction.
Lengthy License Suspension
Depending on the number of your prior DWI convictions and other case factors, a guilty verdict in Texas can result in the suspension of your driver's license. Depending on the offense, this can last anywhere from 30 to 180 days. This suspension can have devastating ripple effects for those reliant on driving for work or family transportation. Missed shifts or losing jobs are common outcomes.
Skyrocketing Auto Insurance Rates
A DWI conviction represents a major red flag that will send your car insurance premiums soaring steeply. In Texas, annual insurance rates commonly escalate by anywhere from $1,000 up to over $2,500 per year for a minimum of three years following a DWI conviction. Those with multiple prior offenses often pay much higher premium hikes that last even longer.
Multiple Years of Ignition Interlock Costs
After any license suspension period, convicted DWI offenders in Texas must pay out of pocket to have a court-ordered ignition interlock device professionally installed and maintained in their vehicles for between six months to three or more years before being eligible to drive unrestricted again. These devices can incur fees of $70-$150 per month paid by the offender.
Serious Barriers to Securing Employment
Since many employers routinely conduct criminal background checks on applicants, a DWI conviction that appears on your record could negatively impact future job prospects if hiring managers pass judgments on the offense. Some jobs in fields like education, healthcare, transportation, and law enforcement may be restricted or unattainable.
Steep Financial Penalties Add Up
On top of court fines, lawyer fees, and the base costs of a DWI program, those convicted also become liable for:
Vehicle towing
Impound fees
Monthly interlock maintenance costs
Expensive SR-22 insurance premiums
Court-ordered substance abuse classes
Probation costs
Other expenses that commonly total thousands of dollars over time
The extended damaging effects of a DWI conviction can burden offenders and their families for years past the date of arrest. This is why fighting charges aggressively from the start is so crucial.
Contact a Cooke County, TX DWI Lawyer
If you need help navigating a DWI case, a Denton County, TX DWI attorney can help. You will know what steps to take throughout the process. Contact Marsala Law Group at 940-382-1976 for a free consultation.