When Can a Person Be Charged With Aggravated Robbery in Texas?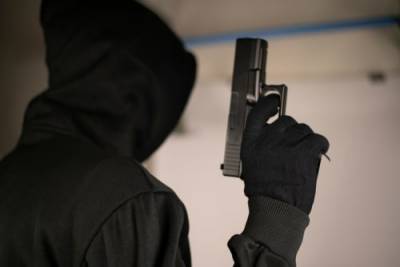 Of the different offenses that can result in criminal charges in Texas, robbery is among the most serious. Because it is usually considered a violent crime, accusations of robbery can result in harsh treatment from law enforcement, and a person will face felony charges. However, there are some cases where a charge may be elevated to aggravated robbery, and a conviction could result in even more serious penalties. By understanding the elements that may elevate a robbery charge to aggravated robbery and the potential consequences of an aggravated robbery conviction, those who are accused of this offense can determine their best options for addressing the charges. With the help of a skilled and experienced criminal defense attorney, a person can take steps to avoid a conviction or resolve their case with minimal penalties.
Defining Robbery and Aggravated Robbery
Robbery is a form of theft in which the perpetrator is accused of either causing someone to suffer bodily injuries or acting in a way that led someone to fear that they would be seriously injured. Theft charges may be elevated to robbery if a person allegedly took any actions that led to someone else's injuries, threatened to inflict harm, or behaved in a manner that led someone to believe that they would be injured.
A charge may be further elevated to aggravated robbery if a person is accused of committing robbery and also causing serious bodily injury to another person or using or exhibiting a deadly weapon during the commission of the robbery. These aggravating factors may lead to increased charges and more serious penalties.
Serious Bodily Injury
One of the key elements that can lead to a charge of aggravated robbery in Texas is causing serious bodily injury to another person during a robbery. The term "serious bodily injury" refers to any injury that puts a person at risk of being killed, leads to a serious disfigurement, causes permanent impairment of bodily functions, or results in the loss of an organ. The injury must be significant and go beyond minor cuts, bruises, or superficial wounds. However, if the alleged victim was an elderly person over the age of 65 or someone with a disability, aggravated robbery charges may apply if they suffered any type of bodily injury.
Use of a Deadly Weapon
A robbery charge may also be elevated to aggravated robbery if a person allegedly carried a deadly weapon during the commission of the offense. Deadly weapons can include firearms, knives, or any other objects that may be used or are intended to be used in a way that is capable of causing death or serious bodily injury. The mere presence of a weapon, even if it is not used, can still lead to an aggravated robbery charge.
Penalties for Aggravated Robbery
Robbery is classified as a second-degree felony in Texas, and a conviction of this offense may lead to a prison sentence of between two and 20 years, as well as a maximum fine of $10,000. If a charge is elevated to aggravated robbery, a person may face first degree felony charges. The potential penalties for a first degree felony conviction include imprisonment for a term of five to 99 years and a fine of up to $10,000. The severity of the punishment reflects the gravity of the offense and the potential harm caused to the victim. In cases where a victim allegedly suffered serious harm, such as a permanent disability, a person convicted of aggravated robbery is likely to face a harsher sentence.
Contact Our Denton County Aggravated Robbery Lawyer
Aggravated robbery is a very serious offense in Texas. The penalties for a conviction are likely to be severe and may affect a person for the rest of their life. If you have been accused of aggravated robbery or another violent crime, you will need to make sure you have legal representation from an experienced criminal defense lawyer. At Marsala Law Group, our Cooke County aggravated robbery defense attorney can help you respond to the accusations you are facing and determine the ideal defense strategy. We will work to ensure that you will be able to minimize the potential penalties you may face. Contact us today at 940-382-1976 to set up a free consultation and get the legal help you need.