UPDATE: What to Know About Public Intoxication Laws in Texas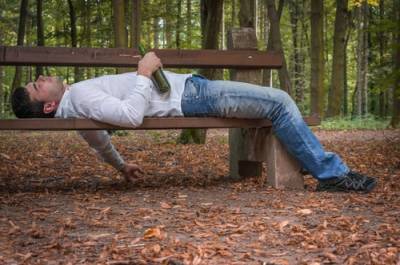 Originally published: July 19, 2022 -- Updated: May 29, 2023
Update: In addition to the potential criminal charges for public intoxication described below, there are several other offenses that you could potentially be charged with in these situations. These may include:
Disorderly conduct - This offense may involve a variety of activities that people may engage in when they are drunk or intoxicated. Using abusive or vulgar language or making offensive gestures in a way that breaches the peace, threatening someone in an offensive manner, making unreasonable amounts of noise, getting into fights or physical altercations, or exposing one's genitals or anus may result in Class C misdemeanor charges. Displaying a deadly weapon in a way that is meant to alarm others or discharging a firearm in a public place may result in Class B misdemeanor charges.
Obstructing a road or passageway - Anyone who blocks a road, highway, sidewalk, elevator, aisle, hallway, or the entrance or exit of a building may be charged with a Class B misdemeanor. Those who are intoxicated may be charged with this offense if they fall asleep in a public walkway or otherwise obstruct other people's movements.
Harassment - This offense may apply in cases where someone is accused of intentionally acting in a way that is meant to annoy, alarm, or embarrass someone else. It includes acts that people may commit when they are intoxicated, including communicating with others in an obscene manner, threatening to inflict injuries or damage property, or repeatedly calling someone on the phone or sending text messages. In most cases, harassment is charged as a Class B misdemeanor.
Open container violations - Possession of an open container of alcohol in the passenger area of a motor vehicle may result in Class C misdemeanor charges. This offense may apply to a driver or passengers, regardless of whether a vehicle is in operation or is stopped or parked.
Contact Our Denton County Disorderly Conduct Lawyer
If you are facing any charges related to actions that you took when you were drunk or intoxicated, you will need to determine the steps you can take to avoid a conviction and other penalties that could affect different areas of your life. At Marsala Law Group, our Cooke County public intoxication defense attorney can provide the legal help you need in these situations. Contact us today at 940-382-1976 for a free consultation.
_____________________________________________________________________________________________
It has been a fun night out enjoying some drinks with friends at a local bar. You make the right decision and decide not to drive home, fearing you would be driving while intoxicated. But can you still be arrested for public intoxication when you are walking down the street? It is important to know your rights and when you may be committing an offense. If you have been arrested for public intoxication, an experienced defense attorney can fight this permanent mark on your record.
When Is Being Drunk in Public a Crime?
Under Texas' public intoxication laws, it is illegal to be intoxicated in public when you may be a danger to yourself or the people around you. If you are walking home, not falling over, and not trying to pick a fight with passersby, then you are not breaking the law. This includes your actions in places considered to be public, such as bars, parks, restaurants, and hospitals.
If you do cross the line and your drunken behavior attracts the attention of law enforcement, you may be charged with public intoxication, which is a Class C misdemeanor. The penalty is a fine of up to $500, but it does not carry any jail time. However, this is still not a charge that anyone wants on their criminal record for the rest of their life. Also, you can be charged with a Class B misdemeanor if you have more than two public intoxication convictions, risking a fine of up to $2,000 and up to 180 days in jail.
Underage offenders face the same penalties but also run the risk of a suspended driver's license, mandatory community service, and mandatory enrollment in an alcohol education course.
Other Public Alcohol Considerations in Texas
If you are thinking about taking a beer for the road, you should know that there is no statewide law that bans the public consumption of alcohol. Rather, enforcement falls to local jurisdictions and a limited number have chosen to do so, but the bans only cover the central business district. It is best to check local ordinances first. Remember though, open containers of alcohol in a motor vehicle are prohibited, as is public consumption of alcohol in Texas state parks.
Contact a Cooke County Public Intoxication Lawyer
If you have been arrested on a public intoxication charge, you need to contact a Denton defense attorney at Marsala Law Group. We can provide you with a high-quality defense and fight to keep the charges off your record. Call 940-382-1976 to schedule your free consultation today.
Sources:
https://statutes.capitol.texas.gov/Docs/PE/htm/PE.49.htm#49.02
https://tpwd.texas.gov/state-parks/park-information/frequently-asked-questions
https://statutes.capitol.texas.gov/Docs/PE/htm/PE.42.htm