What to Know About Public Intoxication Laws in Texas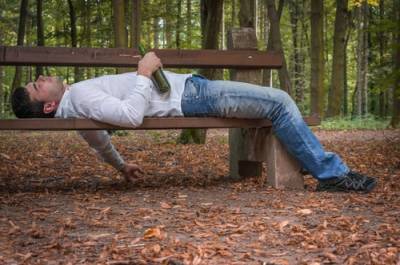 It has been a fun night out enjoying some drinks with friends at a local bar. You make the right decision and decide not to drive home, fearing you would be driving while intoxicated. But can you still be arrested for public intoxication when you are walking down the street? It is important to know your rights and when you may be committing an offense. If you have been arrested for public intoxication, an experienced defense attorney can fight this permanent mark on your record.
When Is Being Drunk in Public a Crime?
Under Texas' public intoxication laws, it is illegal to be intoxicated in public when you may be a danger to yourself or the people around you. If you are walking home, not falling over, and not trying to pick a fight with passersby, then you are not breaking the law. This includes your actions in places considered to be public, such as bars, parks, restaurants, and hospitals.
If you do cross the line and your drunken behavior attracts the attention of law enforcement, you may be charged with public intoxication, which is a Class C misdemeanor. The penalty is a fine of up to $500, but it does not carry any jail time. However, this is still not a charge that anyone wants on their criminal record for the rest of their life. Also, you can be charged with a Class B misdemeanor if you have more than two public intoxication convictions, risking a fine of up to $2,000 and up to 180 days in jail.
Underage offenders face the same penalties, but also run the risk of a suspended driver's license, mandatory community service, and mandatory enrollment in an alcohol education course.
Other Public Alcohol Considerations in Texas
If you are thinking about taking a beer for the road, you should know that there is no statewide law that bans the public consumption of alcohol. Rather, enforcement falls to local jurisdictions and a limited number have chosen to do so, but the bans only cover the central business district. It is best to check local ordinances first. Remember though, open containers of alcohol in a motor vehicle are prohibited, as is public consumption of alcohol in Texas state parks.
Contact a Cooke County Public Intoxication Lawyer
If you have been arrested on a public intoxication charge, you need to contact a Denton defense attorney at Marsala Law Group. We can provide you with a high-quality defense and fight to keep the charges off your record. Call 940-382-1976 to schedule your free consultation today.
Sources:
https://statutes.capitol.texas.gov/Docs/PE/htm/PE.49.htm#49.02
https://tpwd.texas.gov/state-parks/park-information/frequently-asked-questions