Defending Against DWI Charges in Texas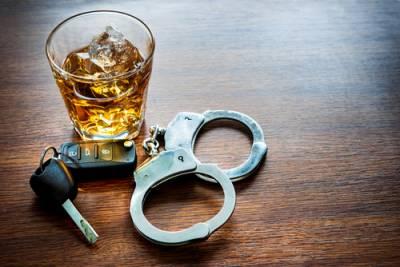 Driving while intoxicated (DWI), whether it is due to alcohol, prescription medications, or any illegal substance, is a serious matter in Texas. The state has some of the harshest DWI penalties in the country, which include heavy fines, lengthy driver's license suspensions, and potential mandatory minimum jail sentences. If you are arrested and charged with any type of DWI, you need an experienced criminal defense attorney working on your case. While you may think you are saving yourself money and can defend these charges on your own, these charges can have a significant impact on both your personal and professional life.
DWI Defined Under Texas Law
Under the Texas law, it is illegal for a person to operate a motor vehicle under the influence of alcohol or any other intoxicating substance. Regular motor vehicle drivers can be charged with a DWI if their blood alcohol concentration (BAC) registers .08 percent or higher.
For commercial vehicle operators, including tractor-trailer, taxi, and ridesharing drivers, a BAC of .04 percent or higher will result in a DWI charge. For those under the age of 21, any amount of alcohol is illegal under the state's Zero Tolerance policy.
Potential Penalties
Once you are arrested, bail will be set, and a hearing date will likely be assigned. Your driver's license will automatically be suspended. If you end up being convicted on your charges, a first offense DUI in Texas carries the following potential penalties:
License suspension of up to one year
Up to 180 days in jail; mandatory three days
Up to a $2,000 fine. This fine does not include a state fine of $3,000, $4,500, or $6,000 assessed upon sentencing.
In addition, DWI convictions appear on your criminal record, making it difficult to obtain a job, loan, or lease. Convictions also appear on your driving record, causing your insurance to skyrocket. In the event you get another alcohol-related driving charge, criminal penalties increase dramatically and could result in a lengthy jail sentence and complete revocation of your driving privileges.
Defending Against DWI Charges
If you have been arrested and charged with DWI, it is important to contact a DWI defense attorney from our firm right away, before making any statements or accepting any plea agreements. We can begin working immediately to strategize a strong criminal defense on your behalf. Actions we often take in DUI cases include:
Reviewing the circumstance surrounding the traffic stop
Reviewing the circumstances surrounding your arrest and detainment
Reviewing your BAC test results and checking testing procedures and equipment
Speaking with the officer involved and the prosecuting attorney, with the goal of getting the charges dropped or reduced
Contact a Denton County Criminal Lawyer
If you have been arrested for DWI, do not delay in contacting Marsala Law Group to schedule a free consultation with one of our seasoned Collin County DWI defense attorneys. Call 940-382-1976 today.
Source:
https://www.txdot.gov/inside-txdot/division/traffic/safety/sober-safe/intoxication.html