Will a Family Violence Arrest Result in an Order of Protection?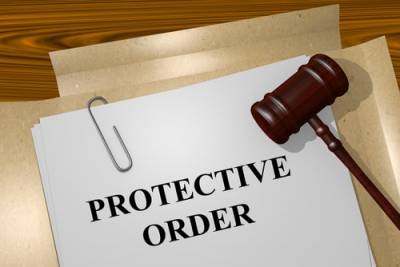 The state of Texas has strict laws concerning domestic violence, which is generally referred to as "family violence" in the state's statutes. If you are accused of family violence, you may face severe consequences, including criminal charges related to domestic assault, sexual assault, child abuse, or other offenses. However, in many cases, the most immediate concerns may be related to protective orders that could affect multiple aspects of your life. If you are worried about how you may be affected by an order of protection after being arrested for or accused of family violence, you can work with a criminal defense attorney to determine how to respond to these issues.
Protective Orders in Texas Family Violence Cases
A person who believes that they or their family members may suffer harm due to domestic violence may apply for an emergency protective order, and they will usually be required to appear before a judge and explain why the order is needed. This is also known as an "ex parte" order, which means that only one party needs to be present at a court hearing, and a protective order may be issued without the person who is accused of family violence being given a chance to defend themselves against the accusations.
If police are called to respond to a domestic incident, and they believe that one party has committed family violence, they may perform an arrest and pursue criminal charges. In these cases, a judge may choose to issue a Magistrate's Order of Emergency Protection, which is similar to an ex parte protective order. Either of these types of orders may place restrictions on the person accused of domestic violence, including prohibiting them from committing any form of abuse, excluding them from their family home, and preventing them from contacting their spouse, partner, children, or others named in the order. An emergency protective order will usually remain in effect for 20 days, and a Magistrate's Order of Emergency Protection may last from 31 to 91 days depending on whether a case involved serious bodily injuries or the use of a deadly weapon.
Before the expiration of an emergency order, a hearing will be held to determine whether long-term protections are necessary. At this hearing, both sides will be able to give their side of the story and present evidence. If a judge believes that family violence has occurred and is likely to occur in the future, they may issue a protective order. Most of the time, a protective order may last for up to two years, although the duration of an order may exceed two years if a judge determines that a person committed an act of family violence that is a felony offense, if the person who suffered the abuse sustained a serious bodily injury, or if the person accused of family violence had previously been the subject of at least two protective orders.
An order of protection may state that the person accused of family violence cannot contact members of their family or household directly or indirectly, and it may give exclusive possession of a family home to the applicant. A person may also be required to undergo counseling and turn over any firearms. An order may also address custody and placement of a couple's children, require one party to pay financial support to the other and make decisions about the possession and use of jointly-owned property. A person will be required to follow all terms in the order, and a violation of any of the terms could result in additional criminal charges.
Contact Our Cooke County Family Violence Lawyer
While an arrest for family violence will not automatically result in an order of protection, a judge may determine that protections are necessary, or, in some cases, a protective order may be requested. In these situations, it is essential for anyone who has been accused of family violence to understand their requirements and the options for defending themselves. At Marsala Law Group, our Denton County domestic violence defense attorney can provide effective legal representation, helping those accused of these offenses protect their rights and avoid serious consequences. To arrange a free consultation, contact our office today at 940-382-1976.
Sources:
https://statutes.capitol.texas.gov/Docs/FA/htm/FA.83.htm
https://statutes.capitol.texas.gov/Docs/FA/htm/FA.85.htm
https://www.txcourts.gov/media/478291/chapter4.pdf