When Does a Person Need to Register as a Sex Offender in Texas?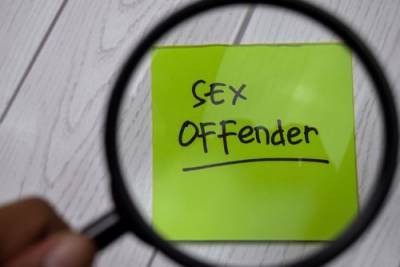 Being charged with a sex crime is a serious matter, and the consequences that come with a conviction can be severe. In addition to facing lengthy prison sentences, large fines, and periods of probation, a person who is convicted of this type of offense will have to register as a sex offender. Being on the sex offender registry can limit a person's employment prospects, make it difficult to find housing or pursue education, and cause irreparable damage to their reputation and personal relationships. Anyone who has been charged with a sexual offense will need to understand the potential sex offender registration requirements that may apply if they are convicted. By working with an experienced criminal defense attorney, they can determine the best steps to take to avoid these consequences.
Texas Sex Offender Registration Requirements
In Texas, anyone who has a "reportable conviction or adjudication" will be required to register as a sex offender. The offenses that require registration include:
Continuous sexual abuse of a young child
Incest
Solicitation of prostitution, compelling prostitution, or aggravated promotion of prostitution
Human trafficking
Child pornography offenses, including possession or promotion of child pornography or inducing or encouraging a sexual performance by a child
Aggravated kidnapping with the intent of committing sexual abuse against the victim
Burglary with the intent of committing sexual assault or another sex crime
A second conviction for indecent exposure
Notably, sex offender registration requirements may apply even if a person was not convicted of a sex crime. An adjudication of delinquent conduct in a juvenile law case or a deferred adjudication may require sex offender registration. Registration may also be required as part of the terms of community supervision (probation). People who were convicted of sex crimes in other states or countries will be required to register as sex offenders in Texas if they will be living, working, or attending school in the state.
Sex offenders will be required to register with the local law enforcement agency (the police department or county sheriff) in the city or municipality where they will reside. Registration must be completed within seven days after a person arrives in the area. They will be required to provide identifying information, including their name, birth date, height, weight, race, sex, eye color, hair color, driver's license number, and Social Security number. Other required information will include their home address, phone numbers they use, a photograph, online aliases such as email and social media accounts, vehicle registration information, the name and address of their employer or any schools they will be attending, and information about their offense.
The length of time a person will be required to register will depend on the type of offense. In general, sex offender registration will last for a minimum of 10 years. However, those who were convicted of sexually violent offenses or crimes against children will be required to register for life.
Being required to register as a sex offender is undoubtedly a challenging situation. Fortunately, there are resources available to help offenders address their actions and reintegrate into society successfully. For example, the Texas Department of Criminal Justice provides sex offender rehabilitation programs that are meant to reduce the likelihood of future offenses. Additionally, some organizations, such as the Association for the Treatment and Prevention of Sexual Abuse, work to reduce recidivism and promote public safety by providing evidence-based treatment and education to sexual offenders.
Contact Our Denton County Sex Crimes Defense Lawyers
Sex crimes are undoubtedly serious, and the consequences that come with a conviction can be severe. If you or someone you know has been charged with a sex crime, it is essential to understand the implications of registration as a sex offender, as well as your options for defending against these types of charges. At Marsala Law Group, our Cooke County sex crime defense attorneys can advise you of your options in these situations, and we will fight to make sure your rights are protected. Contact us at 940-382-1976 to set up your free consultation.
Sources:
https://statutes.capitol.texas.gov/Docs/CR/htm/CR.62.htm
https://www.dps.texas.gov/section/crime-records/faq/criminal-history-records-and-texas-sex-offender-registration-program-faq#Sex-offender
https://www.tdcj.texas.gov/divisions/rpd/sorp.html