How Can I Pursue Compensation After a Texas Hit and Run Accident?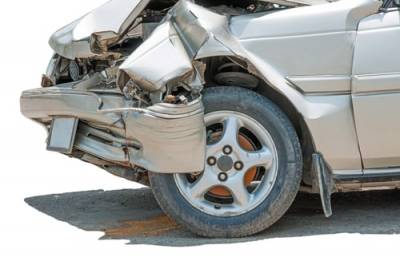 Everyone knows that the right thing to do in the event of a car accident is to stop and share contact information with the other driver. Not only is this the ethical thing to do, but it is also required by Texas law. When a motorist is involved in a collision, he or she must stop his or her vehicle. Failure to stop is considered a "hit and run," and leaving the scene of an accident is a crime in the state of Texas.
If you were involved in a hit and run, you may have suffered severe injuries that incurred significant medical costs in addition to your property damage. You may also be unable to work due to your injuries. You may wonder whether or not you can pursue compensation for these losses through a personal injury lawsuit. Successfully obtaining compensation for a hit and run accident can be a challenging process, but it is possible.
Get a Police Report, Gather Evidence, Speak to Witnesses, and Get Medical Care
One of the most crucial steps to take after being involved in a hit and run accident is to call the police and get a police report. A police report that describes the details of the accident is an essential element in a personal injury claim and an insurance claim. Furthermore, the sooner you contact the police, the more likely it is that the police will be able to catch the person who hit you. Next, gather information about the accident.
If you are not too injured to do so, take pictures of the damage to your vehicle and the accident scene. Get contact information from witnesses. Their testimony may be a valuable piece of evidence in your lawsuit. Lastly, do not make the mistake of underestimating your injuries. Injuries such as traumatic brain injuries may not be immediately noticeable. You will also need medical records that detail your injuries in order to get compensation for medical expenses. Keep any medical bills that you receive as well.
Identifying the Responsible Party in a Hit and Run Accident
If police are able to find the driver who fled the scene of the accident, you may be able to bring a successful personal injury claim against him or her. However, if the responsible motorist cannot be located, or if the hit-and-run driver is found but does not have sufficient assets or insurance, you may still be able to file a claim for compensation. In this situation, you may be bringing the claim against your own insurance carrier. You could be compensated for the damage to your vehicle, your medical expenses, lost income due to missed work, pain and suffering, and more.
Unfortunately, collecting compensation for injuries sustained in a hit-and-run accident is rarely easy, even if you file your claim with your own insurance company. You may be a "valued customer," but your carrier is still in business to make money. As a result, your insurance company might try to limit its liability by disputing the nature of our injuries and delaying responses to your questions. With this in mind, it is important to have a qualified attorney at your side.
Contact a Denton County Hit and Run Lawyer
If you or a loved one have been the victim of a hit and run accident, you deserve compensation for your expenses. Contact an experienced Denton personal injury lawyer for help getting started on your claim today. Call 940-382-1976 for a free, no-obligation initial consultation at Marsala Law Group today. We look forward to helping you with your situation.
Sources:
https://www.statefarm.com/simple-insights/auto-and-vehicles/what-to-do-after-a-hit-and-run
https://www.insurance.com/auto-insurance/auto-insurance-basics/hit-and-run-insurance.html