What Happens the First Time I Violate Probation?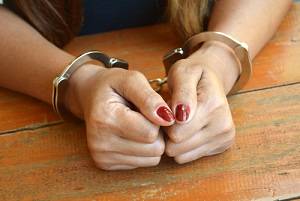 Whether you are on probation in lieu of jail time or are serving out the remainder of a jail sentence under community supervision, violating the terms of your probation could have severe consequences. Depending on the severity of the original crime and the actions that led to your accused probation violation, you could face community service, increased fines, or even being sent back to jail. No matter what circumstances or actions led to the violation of your probation, you should hire a criminal defense lawyer who can help you make your case to the judge.
Probation Violations and Consequences
Being sentenced to probation may seem like a great alternative to spending time behind bars. The justice system recognizes the opportunity you have been given and subsequently imposes terms you must abide by to remain on probation.
There are a number of actions that could lead to a probation violation. These include:
Not reporting to your probation officer
Not paying fines or restitution that you were sentenced to for the crime
Using alcohol and/or drugs
Committing another criminal offense
The judge has wide discretion over your sentencing following a probation violation. For a serious offense, your probation can be revoked, and you can be sentenced to jail to complete your original sentence. If your probation has been revoked, you can request a hearing if you can prove that you did not violate the terms of your probation. This will force the state to provide evidence that a violation occurred. If the judge agrees that no violation occurred, your probation cannot be revoked.
However, if it is your first misdemeanor probation violation and the original offense and subsequent violation are not serious, you may be ordered to perform community service, given an increased fine, or if the violation was drug or alcohol-related, be sentenced to enroll in a substance abuse program. This will likely come with a warning from the judge that you will be unlikely to receive any leniency with a second violation. Of course, if the probation violation involves a new crime, you will be facing new charges in addition to any consequences from the probation.
Contact a Denton County Probation Violation Attorney
If you have violated your probation, even if it is a first violation, you need to work with an experienced Cooke County lawyer for probation violations. At the Marsala Law Group, we can help you make your case in court and work toward a favorable result for your probation violation. Call us for a free consultation at 940-382-1976.
Source:
https://statutes.capitol.texas.gov/Docs/CR/htm/CR.42A.htm