Common Causes of Texas Boat Accidents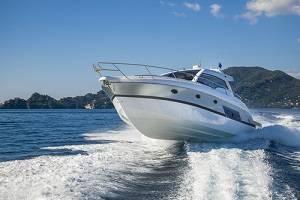 There are roughly 4,000 boating accidents in the U.S. each year, resulting in the deaths of approximately 500 victims and leaving thousands more injured. In just about every boating accident, there is usually a liable party whose negligent or reckless actions caused the accident and just like in vehicle accidents, Texas law allows those victims to pursue legal action against the at-fault party for financial compensation for the losses their injuries have caused them.
Why Do Boat Accidents Happen?
Statistics show that alcohol is the leading known contributor to boating accidents. In fact, when the cause of the crash was known, alcohol was involved in almost 25 percent of all fatal boat accidents.
But there are other common causes of boating accidents, including the following:
Inexperience of the boat operator – Unfortunately, unlike driving a vehicle where you must undergo education, training, and be licensed, driving a boat does not require that much education – if any – and many individuals do not realize they are not ready until they are actually operating a vessel. It is a good idea, and required in many states, to take a boating education class. In Texas, anyone who was born after 1993 to pass a course and carry an education card.
Inattention of the boat operator – Just as it is when driving a car, it is just as important for operators of boats to stay focused and pay attention to what is happening around them at all times.
Obstructed views – Boat operators need to have unobstructed views when they are driving so they can be sure they have a clear path in front of them.
Speeding – Operators should maintain the vessel at a safe speed at all times. Not only is this critical for being able to properly handle the boat, but also to avoid other vessels and people who are also on the water.
Failure to follow navigation rules – Boating is not a "free-for-all" and there are rules operators are required to follow. Knowing how to navigate your boat is key to avoiding boating accidents. This is just one of the things you can learn in a boating safety class.
Mechanical failure – Boat owners are required to keep their vessels in proper and safe working order. Failure to maintain the boat is one of the top five causes of boating accidents.
Wake or waves – An experienced boat operator can attest how water can be calm one minute and dangerous the next. This is often the result of artificial waves caused by other boats or vessels on the waterway. The consequences can be tragic if the boat is not correctly navigated when wakes or waves hit, with boat occupants falling out of the vessel or even the entire boat rolling over.
Dangerous waters – Boat operators also need to be aware of the type of areas they are operating their boats in. Watching out for rocks, shallow waters, strong currents, and other factors that can cause a boating accident is crucial to staying safe.
Contact a Cooke County Accident Lawyer for Help
If you or a loved one has been injured in a boat accident, contact a Denton County boat accident attorney to find out what legal recourse you may have. Call Marsala Law Group today at 940-382-1976 to schedule a free consultation.
Sources:
https://www.boat-ed.com/texas/
https://uscgboating.org/library/accident-statistics/Recreational-Boating-Statistics-2020.pdf