Are You Facing Hit and Run Charges in Texas?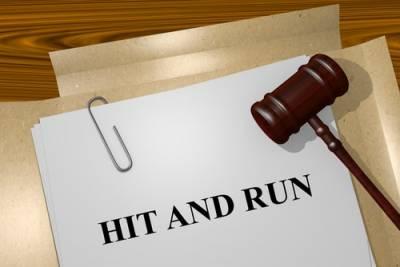 According to national statistics, there are more than six million police-reported vehicle accidents in the United States each year. It is estimated that a person will be involved in four crashes during their driving lifetime, so odds are that you will find yourself at the wheel of a car accident at some point.
Vehicle accidents usually happen when you least expect them. Each crash has an at-fault driver and in an accident you are involved in, that at-fault driver could be you. Whether the crash occurred because you were engaged in reckless driving behaviors or not, it is important to stop immediately at the scene to protect yourself against criminal charges. Hit and run charges are a serious matter in Texas. In addition to being held liable for injuries others suffer as the result of your actions, you could end up facing severe criminal penalties.
Understanding Texas Law
Under Texas law, drivers who are involved in a car accident where there is injury, death, damage to another vehicle or property must stop. If a victim has been injured, you are required under the law to stop and render aid, including calling 911. Drivers must also exchange information, including their name, address, vehicle registration, name of insurance company, and proof of driver's license.
If a driver leaves the scene of the accident, they could face serious charges, depending on the circumstances of the crash:
If the vehicle damage is less than $200, the charge is a Class C misdemeanor, with a penalty of up to a $500 fine.
If the vehicle damage is over $200, the charge is Class B misdemeanor, with a penalty of up to six months in jail and/or up to a $2,000 fine.
If a victim was injured (but not seriously), the charge is a felony, with a penalty of up to five years in prison and/or a fine of up to $5,000.
If a victim was seriously injured or killed, the charge is a third-degree felony, with a penalty of up to 10 years in prison and/or a fine of up to $10,000.
Contact a Denton County Defense Attorney
There are a number of reasons why a driver may flee the scene of the crash, however, leaving the scene only compounds the seriousness of the incident. If you are facing misdemeanor or felony hit and run charges, you need a skilled Collin County hit and run defense attorney advocating for you and ensuring your rights are protected. Call Marsala Law Group today at 940-382-1976 to schedule a free consultation and find out how we can help.
Sources:
https://www.forbes.com/advisor/car-insurance/car-accident-no-rate-increase/#60090f934e62
https://driving-tests.org/driving-statistics/
https://statutes.capitol.texas.gov/docs/tn/htm/tn.550.htm