What Happens if I Am Charged with Possession of Child Pornography in Texas?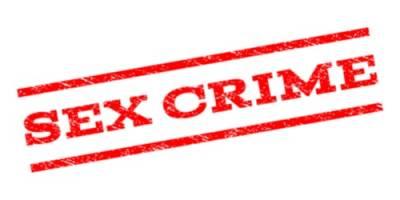 Texas takes sex crime offenses very seriously, especially when they are perpetrated against a minor. It is illegal to create, sell, distribute, or possess sexual images, videos, and other media of children under 18. Convicted persons who have violated Texas child pornography laws face heavy fines, prison time, and lifetime registration as a sex offender.
Registered sex offenders have to provide personal information to the public, including their photograph, where they live, and the charges they have been convicted of. If you have been charged with child pornography-related crimes, a sex crimes defense attorney will be essential to helping you build a strong defense.
Possession of Child Pornography in Texas
Texas law enforcement has many different ways of finding child pornography in someone's possession. In addition to getting a search warrant and searching someone's home for physical evidence, they may also try to catch perpetrators in the following places:
Peer-to-peer file sharing-networks
Internet caches
Internet search histories
Text messages
Computer files
Internet service providers that report to federal law enforcement
Online police stings in chat rooms and other websites
However the child pornography has been found, a first-time conviction for possession is a third-degree felony that carries 2-10 years in prison and up to $10,000 in fines. Second convictions are second-degree felonies that carry up to 20 years in prison and a third conviction can result in up to 99 years in prison - essentially a lifetime.
Criminal Defense Strategies for Child Pornography Charges
An experienced sex crimes defense attorney can help Texans charged with possession of child pornography build a strong defense against the charges. This may include proving the material did not actually belong to the defendant, such as in the case of a shared computer. Another defense may be to establish that the material does not meet the definition of child pornography as set forth by the law. A third track a defense attorney might take could be unintentional possession, by showing the defendant received the material by accident.
Speak with a Denton Sex Crimes Defense Lawyer
At Marsala Law Group, we know how serious child pornography charges can be. That is why our Denton County sex crimes defense attorneys are dedicated to making sure our clients are given an aggressive defense. We provide a straightforward, nonjudgmental environment where you can get the legal counsel you need to protect your rights. Call us today at 940-382-1976 to schedule a free consultation.
Source:
https://statutes.capitol.texas.gov/StatutesByDate.aspx?code=PE&level=SE&value=43.26&date=6/28/2014